Our Staff
---
Management Committee

Mr. Arvind Vikram Chaudhary
Secretary
B.Sc, L.L.B, M.B.A

Mrs. Charu Chaudhary
Director
B.A ,L.L.B.
Administrative Staff

Mrs. Geetanjali Pandey
Principal
M.A(Hindi,Sociology), B.Ed
40 Year Experience
CBSE Coordinator
BSc Biotechnology
MBA FM
4 YEARS - ROYAL BANK OF SCOTLAND GURGAON (SENIOR FINANCIAL ANALYST)
6 YEARS - GORAKHPUR PUBLIC SCHOOL
Academic coordinator
B.sc (botany), M.sc (Botany), B.Ed
12 year experience

Miss Priya Srivastava
Technical Co-ordinator
B.Sc (I.T), M.C.A, B.Ed, M.A.
6 Year Experience
Primary School Staff

Mrs. Anamika Singh PRT
M.Sc (Zoology), B.Ed ,PGDCA
English & Maths-U.K.G , Science- II
9 Year Experience
Mrs Gurpreet Kaur
M.A(Economics)
II-V Science
3 Year Experience


Mrs. Noorin Waris khan - PRT
M.A. (Urdu, Hindi) ,B.Ed
Hindi II, English ,Maths- LKG
12 Year Experience
Mrs. Anju Srivastava PRT
B.A, NTT
English ,Maths -LKG , I , Hindi & Art
6 Year Experience

Mrs. Shraddha Suman
BA and NTT
Experience 3 year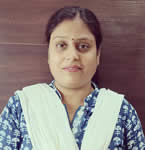 Mrs. Gunjan Sarraf
B.A, NTT, B.Ed
Exp-7 years

Mrs. Bandana Srivastava
B.A NTT
Exp.- 4 years
Secondary/Senior Secondary School - Faculty
---
Department of English

Mrinalini Srivastava
B.A. (English) , M.A., MBA
Experience.
1- Administretive head in Godrej interio
2- Lecturer in government girls polytechnic college Gkp.
3- Academy head T.N.Public school
4- Economic and sst teacher in Maharishi Vidya Mandir Maihar M.P.

Peeyush Kumar Dwivedi
BA, MA English, BALLB
6 yrs experience
Department of Hindi

Mrs. Nootan Bala Tripathi
M. A (Hindi) , B.Ed
14 Year Experience
VII to IX

Mrs. Anupama Srivastava
M.A ( Sanskrit) , B.Ed
10 Year Experience
III to VIII
Department of Social Studies/General Science
Mrs. Sunita Tripathi
B.A , L.L.B, 12 Years
VI,VII,VIII,IX,X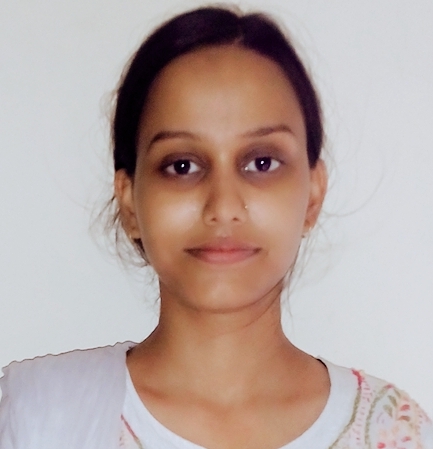 Ms. Arpita Tiwari
B.Sc, M.Sc(Micro Biology)
2 Year Experience
UKG - VI

Mr. Ratnesh Kumar Sharma
B.Tech, Experience 4+ years
Achivement - Certified Jr. Scientists from Indian Science Congress ( State level)

Mr. Ritesh chaubey
M.A Geography NET Qualified, B.Ed
2 years

Ms. Kanchan Yadav
B.Sc(Maths), B.ed course on computer concepts
Experience = 3 years

Mr. Rohit Kumar Mishra
BTech (Mechanical Engg) A.K.TU
Autocad, Industrial saftey,
Worked at HPCL, Visakha Refinary
B.Ed
Exp- 3 Years
Mrs. Astha Srivastava
Btech ( MECHANICAL ENG), D.EL.ED- BTC,
DURING BTECH AUTOCAD TRAINING
NE RAILWAY TRAINEE experience - 4 Years

Department of Maths

SUDHANSHU PANDEY
M.Sc. ( Mathematics)
B.Ed., GATE, CTET , UPTET
6+ Year Experience Ex. Educator UnAcademy GATE , ESE Faculty of Higher Engineering Mathematics
Mr. Dheeraj Srivastava
B.Sc (Maths) , B.Ed
9 Year Experience
VII to IX
Ms. Noor Jahan
M.Sc(Maths), M.B.A
7 Year Experience
III,VI,VII,VIII
Department of Physics

Mr. A. K Yadav
M.Sc physics, GOLD MEDALIST, Ex Senior Faculty AAKASH INSTITUTE,
Bhuvaneshwar from 2007 till Feb 2017
Awarded Best Physics Faculty by AAKASH INSTITUTE,
New Delhi, Co-Writer of Renowned Physics Book "Concept of Physics" by HC Verma
15 Year Experience

Mr Vinod Kumar
M.Sc. Pysics
Experience 25 yrs
Renownwned Faculty from popular Engineering n Medical Coaching Institutes.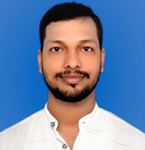 Sumit Kumar Mishra
Btech (mechanical engineering) software courses, AutoCAD, SolidWorks
Experience - 5years
Department of Chemistry

Niranjay Kumar Dwivedi
M.Sc analytical chemistry
Experience - ex faculty of Aakash Institute delhi
Bansal classes Kota, Motion IIT-JEE Kota
star educator of unacadmey IIT - WING ,
Department of Biology

Mr. Mohd Firoz Alam
M.Sc (Botany), B.Ed
15 Year Experience
VIII to XII

Department of Commerce
Mr. Ashawini Kasaudhan
M. Com from Allahabad university
Ex principal of New era academy, Ex coordinator of O.P public school sahjanwa
5 years of Teaching.
Department of Computer Science / Information Technology

Mr. Mohd Shaheed
B.A (Eco) , PGDCA , "O" level
16 Year Experience
V to X
Smart Class/Maths Lab /Computer Lab
Mr. Altamash Waris Khan
B.C.A,M.C.A
8 Year Experience
L.KG - XII
Accounts/Office Staff

Mr. Prem Chand Jaiswal
Office Superintendant

Mr. Virendra Kumar Srivastav
Maintenance Manager
Mr. Jai Prakash Pandey
Stock Manager
Mr. Ramdhani Yadav
Junior Accountant